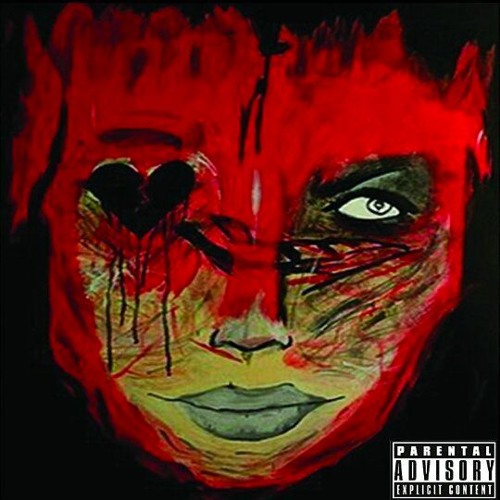 This week I'm running a series of posts in honor of the late Albert Johnson, better known in the hip hop community as the rapper Prodigy. These reviews will close out both his and his group Mobb Deep's respective catalogs, so if you've been following this blog, you likely know what projects will be popping up this week. Enjoy, and leave your comments below!
On the surface, Buffalo, New York brothers Westside Gunn and Conway share a similar aesthetic as Havoc and Prodigy of Mobb Deep. They all specialize in grimy street rap, which is a gross oversimplification of what each man brings to the proverbial table, but it is the easiest way to describe their niche within our chosen genre. Over dark, menacing instrumentals (that Havoc typically provides himself, which is the key difference between the duos), Gunn, the Machine, Cellblock P, and Hav all relay their observations of a violent, hedonistic lifestyle, where respect is the highest form of currency and the goal is to never get run up on.
So a collaboration between the two factions was a no-brainer.
Hell Still On Earth
is an EP collaboration between Conway and Prodigy, each repping their respective perspectives over instrumentals provided by producer Daringer, a frequent collaborator of Gunn and Conway's. It was inspired by a song entitled "Benz Window", another Daringer-helmed effort where Conway invited Cellblock P to contribute: apparently they enjoyed working together so much that they quickly banged out an EP. However, each man clearly had more important shit to do, as
Hell Still On Earth
only consists of two songs. Thankfully, there isn't a situation where Conway and Prodigy were expecting anyone to part ways with their hard-earned money:
you can listen to the project in full on Soundcloud
, which I encourage everyone to do while following along.
Hell Still On Earth
is clearly aiming for the Mobb Deep purists who hold their third album,
Hell On Earth
, in the highest regard. So, me. They're aiming at
me
. And I'm taking the bait, since
Hell On Earth
remains the Mobb's most consistent project, even without a single song as potent as "Shook Ones Pt. II" (from
The Infamous
). Neither Havoc nor Gunn are anywhere to be found, which limits the scope of the EP, but also gives the listener a focal point that wouldn't have existed had this turned into a free-for-all posse cut.
Conway raps in an apathetic, menacing growl that betrays his disbelief at the fact that he's even around to rap in the first place (half of his face is paralyzed as a result of being shot in the back of the head back in 2013), which, at least on paper, sounds like a better match for Prodigy's thousand-yard-stare of a flow than it may be for his younger brother Gunn's high-pitched nasal tone, so it's understandable that you two may have high hopes for
Hell Still On Earth
, even with its hilariously short length (you can play both songs during a smoke or coffee break and still have plenty of time to scroll through the rest of today's post).
1. RODNEY LITTLE
When an EP is this short, either the songs presented have been chosen through a severely rigorous vetting process to ensure quality, or the entire project merely took literally ten minutes to record and even less time to conceive. On "Rodney Little", weirdly, we receive both extremes simultaneously. Over a pounding, pondering, and methodical Daringer instrumental that's the product of a happy and healthy marriage between Havoc's street cred and The Alchemist's icy crime vehicles, Conway slaughters all nearby competition with a verse that clearly plays to his strengths: threats, boasts, and random pop culture allusions (Coming to America on here specifically). Had the song ended after he spit his last syllable, this would have been an entertaining-as-shit one-verse wonder, but nope, we still have to contend with the co-star, and Cellblock P sounds out of his depth, which is especially strange considering that description of the production I gave earlier in this paragraph. He tries too hard during his verse, as though showing off for his new friend was more important to him than writing rhymes with any sort of substance, and as such, his performance is really kind of bad. It's almost like the instrumental is moving too slowly for him, as Prodigy seems to be having actual problems staying on beat throughout his verse. Anyone who looked at the title of this EP (and glossed over the release date) hoping that this would act as a return to form for good ol' Cellblock P, welp, you should just listen to Hell on Earth again. No, seriously, that album definitely holds up. As for "Rodney Little": come for the verse from the Machine, but skip out on the bill before Prodigy comes back from the restroom, and also before the inexcusable minute-and-a-half interlude that ends the audio track.
2. BROKEN SAFETY
Daringer's beat on the other track of the evening mines similar territory as "Rodney Little", although the little flourishes here and there help distinguish the two songs, which otherwise serve exactly the same purpose, except Conway sputters toward the end of his verse and Prodigy manages to save face (just a little bit, don't get too excited, you two). His hook is ass, though. "Broken Safety" lives and dies on the level of violent threats any song with that title would contain, and by that metric it does fine. Conway still sounds more in his bag on here, while Cellblock P manages to successfully remind listeners of the legacy he created both as a solo artist and as one-half of Mobb Deep by not thoroughly embarrassing himself. All of the "Griselda" drops made me wonder what "Broken Safety" could have sounded like had Westside Gunn made an appearance, but then I quickly changed my mind, as Gunn's higher register is very polarizing and could be considered too distracting for the listener. Instead, let's just enjoy "Broken Safety" as the imperfect song it truly is.
THE LAST WORD: Given the short length and (likely) comparable production time,
Hell Still On Earth
shows promise, but ultimately isn't the best showcase for either Conway the Machine or Prodigy the Infamous. It may work better as a demo reel for producer Daringer, to be honest: his grimy grooves predict a storied career within our chosen genre, if not a cult-like following similar to what The Alchemist has been working with for more than a decade. Cellblock P's bars might have benefited from time spent on honing his bars: I'm convinced these are first draft rhymes that would have been marked the fuck up with red ink had anyone else been deemed worthy enough to glance at them. Conway, however, sounds at home for the most part, which makes sense, as this is his home: he is in control of all the elements on
Hell Still On Earth
, all the way down to choosing which production to rock over. It's unfortunate that we'll never get the opportunity for a re-do, as Prodigy's untimely passing has complicated that possibility, but hey, Havoc's still around, and he's still capable of producing cold, calculated street shit when the mood strikes him, so perhaps The Machine could be convinced to provide his fans with a spiritual sequel to
Hell Still On Earth
. It sucks that this is all we got when it comes to a Conway and Prodigy collaboration, but it's clear from its mere existence that the respect was flowing in both directions, and this project acts as a co-sign of sorts for Conway (and, by extension, Westside Gunn and the entire Griselda movement) to act as this era's Infamous Mobb-type collective. And at least
they aren't charging people for this
, so.
BONUS SONG TO TRACK DOWN: BENZ WINDOW (CONWAY FEAT. PRODIGY)
For whatever reason I felt like I couldn't get away with only writing about two songs today, as you may have considered it to be a cop-out. So here's a third track for you two, the worst song of the evening, which houses the best Prodigy verse because of
course
it fucking would. "Benz Window" (from the EP
Don't Get Scared Now
, released earlier in 2016) may have inspired
Hell Still On Earth
, but even with the same participants (including Daringer behind the boards), it shares no real DNA with that EP, as it's just a Conway song that Cellblock P was merely invited to contribute to. The Machine uses up two verses trying to convince the listener of his superhuman strength but with wildly varying results: "Nowadays they don't make dis songs, they make memes," is a good line, but it's undercut by the utter blandness present in the chorus, which acts as gangsta cosplay. Daringer's beat also isn't quite as dramatic as the other two I've written about tonight, but you may believe it to be a rather weak entry in his catalog until Prodigy steps into the booth, at which point it transforms into a post-Mobb Deep masterpiece without actually altering a single goddamned note. P's verse is chilling, cold-blooded, and also kind of sarcastic, as some of his best performances can be, and two of his bars, "I don't want your jewelry, n---a, I just want you dead," and "I don't want your money, you gon' pay me with your soul" (delivered back-to-back, naturally) are among the finest of his fucking career, a hill I'd gladly die on,. "Benz Window" isn't worth the price of admission otherwise, but Prodigy re-ups his legend status on here with ease.
Sigh.
-Max
RELATED POSTS:
I have some more stuff regarding Prodigy that you can read through
here
.